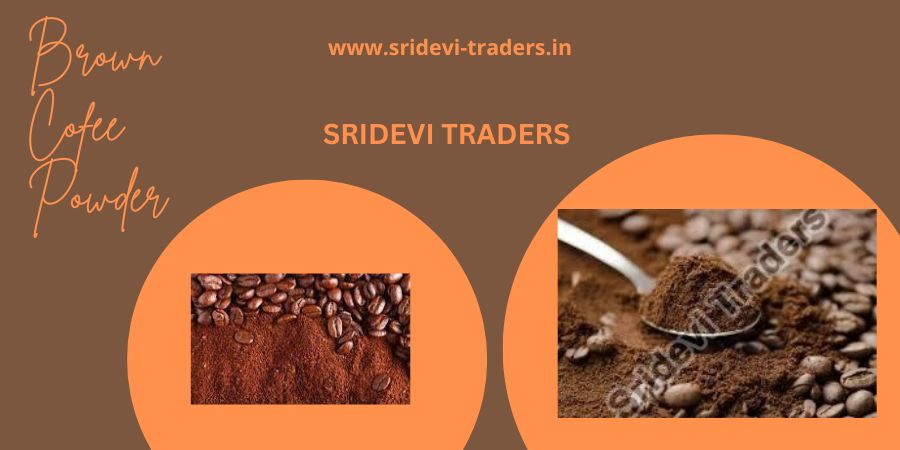 Throughout the world, millions of people depend on coffee to get through their days. Coffee has become a popular beverage throughout the world due to its energising properties and tantalising aroma. Coffee producers meticulously choose, roast, and grind coffee beans to perfection. It is what goes into making each cup of fragrant, creamy coffee. Brown coffee powder manufacturers are the main topic of this essay. This article explores how important they are to produce delicious coffee.
Coffee Roasting is A Craft
Roasting is a key step in the preparation of coffee beans that brings out the distinctive flavours. The best quality coffee beans are hand-selected by manufacturers of brown coffee powder, who then gently roast them using specialised methods. The beans are exposed to controlled heat during the roasting process. It results in chemical alterations that change the beans' colour from green to several hues of brown.
Keen Bean Selection
Purchasing high-quality coffee beans is one of the main duties of companies that make brown coffee powder. To ensure they get the best beans from known coffee-growing locations, they frequently work directly with coffee producers and exporters. Brown coffee powder manufacturers consider parameters including the type of coffee bean, height, climate, and soil conditions. These components have a significant impact on the flavours and properties of the finished brew.
Techniques for Precise Roasting
It takes both art and science to roast coffee beans. To produce a variety of flavours and intensities, manufacturers of brown coffee powder use various roasting procedures. It is important to carefully control variables like temperature, duration, and airflow during the roasting process. Brown coffee powder manufacturers skillfully design the roast to accommodate a variety of consumer tastes.
Packaging And Quality Assurance
For manufacturers of brown coffee powder, upholding high standards of quality is crucial. To guarantee that only the best coffee powder reaches consumers, they conduct strict quality control procedures at every stage of production. This entails thorough evaluations for flavour, fragrance, and consistency. Brown coffee powder manufacturers take attention to how their products are packaged, employing specialised materials to keep the coffee powder fresh.
Optimal Extraction
Brown coffee powder producers proceed to the critical grinding stage after the coffee beans have been expertly roasted. The size of the coffee grounds' particles is determined by the grinding procedure. This has a direct bearing on the extraction and flavour profile of the coffee that is brewed. Modern grinding machinery is used by manufacturers to produce consistent particle sizes.
Meeting Diverse Consumer Demands
Brown coffee powder producers take into account the changing tastes and preferences of coffee lovers all around the world. They provide a variety of coffee powder options, such as single-origin mixes, flavoured coffees, and organic options. By offering a wide range of options, producers enable customers to discover various flavours and the ideal cup of coffee.
Conclusion
Brown coffee powder manufacturers play a crucial part in the coffee business. They make sure that coffee enthusiasts can enjoy the aroma and flavour of a great cup of coffee. The next time you boil a steaming cup of coffee, go back to the meticulous workmanship of making the brown coffee powder. It will surely you happy and satisfied every morning.